I am here to tell some words for my dear friend and best loved Teacher Martin Doerner.

I met him when came to his ESL class in San Mateo Adult School in 2010. That was the wonderful event in my life. I recognized that he was the best teacher of English I even met. His comprehensive methodology to teach language to non-native people is as unique as amazing. It is well-known how it is difficult for adult person to learn in general and especially to learn non-native language. Amazingly Martin was converting those hard and painful procedures into gripping and joyful exercises. His fascinating and modest character made each student to be touched and inspired to do their best in language mastering and in developing an art of communication and self-expression.
Moreover, Martin was teaching us — the aliens coming into the United States — with the science of life in the new cultural and social environment and, even more, the art of well-being. He encouraged everyone to be a person respecting their native country culture and traditions likewise this accepting country principles and customs. His deep believe was every foreigner coming in the US with sincere heart and intentions could enrich the wealth of American nation with their own cultural treasures, faith and attainments. He clearly explained us the motto of one of the main concept of modern America — E Pluribus Unum —  «Out of many, one«. Martin taught us to be strong and purposeful individuals considering and conserving their countries' culture and bringing their talent and unique abilities to the  US multi-national 'melting pot' —  «out of many peoples, races, religions and ancestries has emerged a single people and nation».
He also introduced us a value of ecological thinking through which wise human being would recover wonderful treasures of the Mother Nature and preserve them for our descendants.
Martin was very sensitive and deeply tackful human being who could feel a hidden feeling of the person and help to ease their doubt with unobtrusive advice or via specially selected music video clip played during his funny classes.
All of us who was lucky to be Martin's students are very thankful to him for so many gifts he brought.
His classes were always full cup of positive power decorated with funny texts, games, tasks, jokes, beautiful music and meaningful songs and video. Every his class presented the perfect mixture of precisely prepared learning material with the beauty of the presentational means and deeply penetrating heart touching messages.
He was so generous that almost every class presented different funny and nice gifts to the students thru amazing raffle. All the gift he purchased from his pocket just to add the joy and fun into classes. He loved his work and his student so much.
During some class he gave us a task to answer the funny question: «If I were animal which kind animal would you like to be?» — and explain why. As an illustration he quickly answered if for himself: «If I were animal, I would be a dolphin because I like swimming as dolphin does and I am as smart as it.» You was so funny, Martin!
When you encouraged me to perform presentation of Yoga in our group,  it was serious challenge for me because it was too difficult to tell in English about the things I knew well in Russian only. But I did the presentation and even perform some short yoga work-out. That was joy and hopefully helpful «workshop». It happened only due to your strong belief and support — my thankful letter to you, hopefully done in the same manner as your amazing classes!. You then said that you also can do some yoga but not so good and definitely could try to improve yourself in that direction some time. Martin, I see now and can say — you were doing your Yoga very well thru whole your blessed life! You were doing the best Yoga which is ever existing giving your Love and Light to the people around you!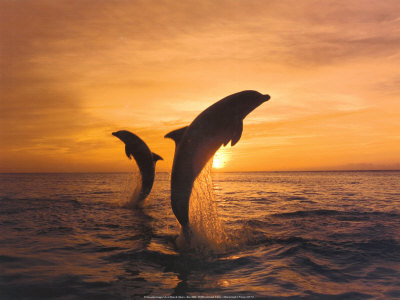 …He is gone now. It's too painful to realize that I will never see him nor hear his calming, assuring and inspiring voice. But I am very proud to know and to be a friend of that Great Man.
Thank You so much indeed, Martin, for your teaching, support, understanding and your Great Heart. I will never forget you.
Peace to your eternal soul! Swim nobly and gaily, «dolphin» Martin!
---
 Ушедшему другу
А снежная лавина сорвется и накроет,
И крохотное сердце сожмешь в своей ладони,
Заплачешь и очнешься, зажмуришься, застонешь,
В углу тихонько дрогнет лампадка у иконы.Сорвутся сонмы песен, не спетых, позабытых,
Бесед не завершенных и книжек не открытых,
И станут за тебя они и криком и молитвой,
Объятием последним и истиной избитой.Ты знаешь, все уходят – волною океанской,
Дельфиньим долгим зовом, седою звездной нитью.
Ты с этим не поспоришь, ты просто здесь остался,
Чтоб петь, пока есть голос, чтоб верить и молиться.
---
Спасибо родной Половинке за понимание, поддержку и проникновенные стихи!